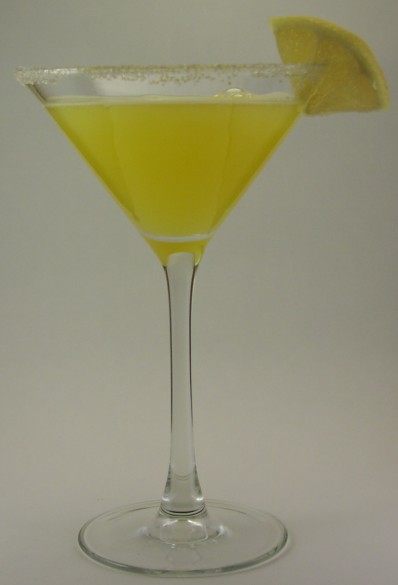 Sugar the rim of a martini glass. Shake with ice:
1½ ounces of vodka
2 ounces of fresh lemon juice
1 ounce of fresh orange juice
superfine sugar to taste (1½ – 3 teaspoons)
Strain into the prepared martini glass.
Garnish with a lemon slice.
These are so fresh and smooth, not at all like the syrupy messes served up at so many bars.
Recipe adapated from Highballs High Heels: A Girls Guide to the Art of Cocktails