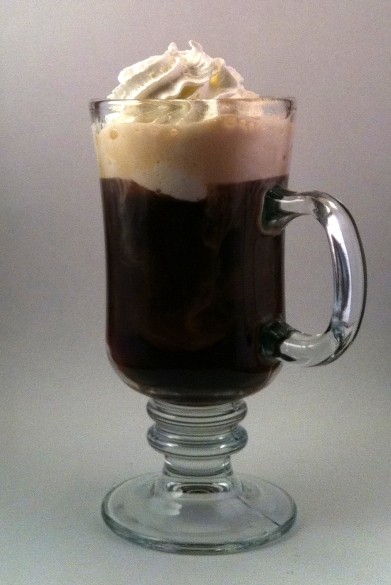 One ounce Coffee Liqueur
One ounce Orange Liqueur
Combine in your coffee mug.
Top with hot coffee and whipped cream.
The orange goes unexpectedly well with the coffee.
Recipe from The Bartender's Black Book: The Drink Recipe Collection for the 21st Century, Sixth Edition
You can get these Libbey Irish Coffee Mugs
from Amazon.