Tag Archives:
tomato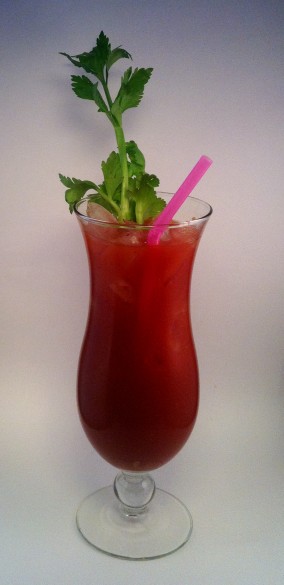 Bloody Marys are a standard at weekend brunches and they're hard to mess up but as far as I'm concerned this is the recipe to beat.
Combine the following in a shaker ⅔ full of ice…
2 ounces vodka
4 ounces tomato juice
1 ounce fresh lime juice
¼ teaspoon black pepper
Generous pinch of salt
¼ teaspoon ground cumin
2 dashes of Worcestershire suce
2 dashes of Tabasco sauce
Shake well and strain into a chilled highball glass (the hurricane shown here is impressive as well). Garnish with a stalk of celery and a slice of lime.
Adapted from William-Sonoma: The Bar Guide
Grab a Hurricane Glass Set
from Amazon.