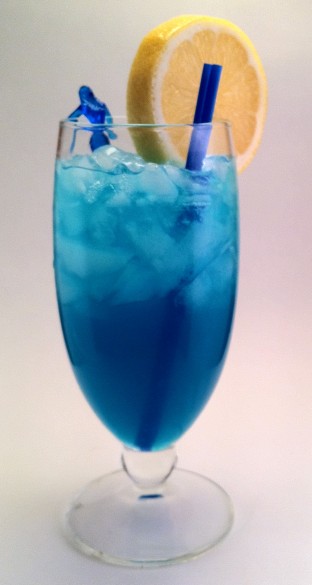 Stir ingredients together in your ice filled glass.
1 ounce of vodka
1 ounce of blue curaçao
top off glass with lemonade
This is a great drink for parties. Everyone loves a blue drink plus they're trivial to assemble. The ingredients can be put out and people can mix their own making them stronger or weaker to their taste.
Recipe adapted from The Book of Cocktails
You can get your own cocktail mermaids from Amazon: Plastic Cocktail Drink Mermaids