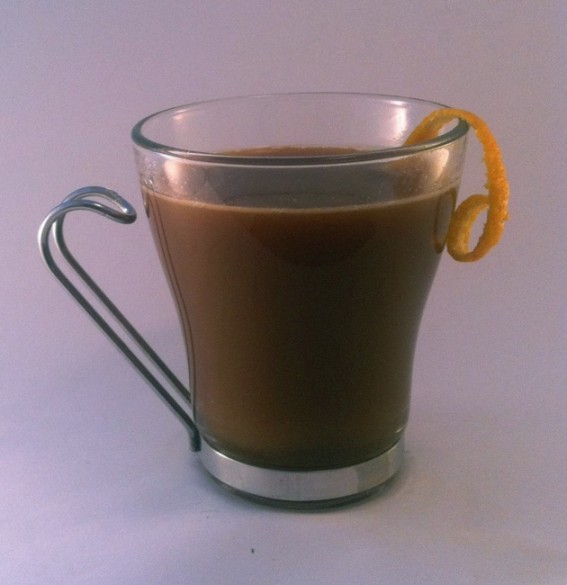 The brown sugar, rum and spices are almost chocolatey with the coffee. This is quite good and worth the bit of preparation. Note that this recipe is enough for 4 drinks.
Cream together…
2 teaspoons of sweet butter
2 tablespoons of brown sugar
a pinch each of salt, nutmeg, cinnamon and ground cloves
Stir together in a mug…
1 teaspoon of the prepared mixture
a splash of hot coffee to dissolve the butter
top off the mug with
1 inch strip of lemon rind
1 inch strip of orange rind
1½ ounces of light rum
1 ounce cream
enough hot coffee to fill mug
Stir to blend. Serve immediately. Makes 4 drinks
Recipe adapted from Beachbum Berry's Intoxica!
You can order these mugs form Amazon: Bormioli Rocco Verdi Cappuccino Cup with Stainless Steel Handle